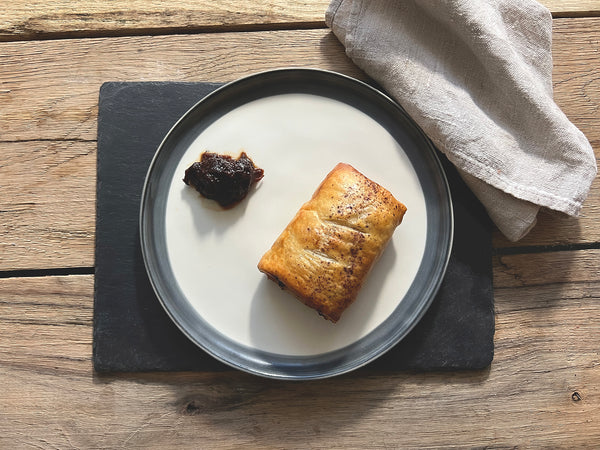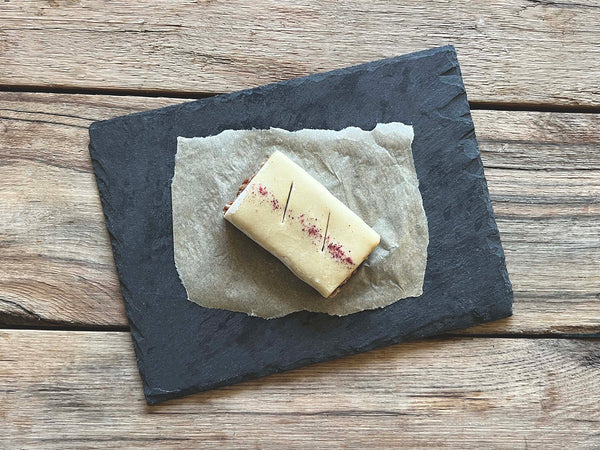 Lamb and Beef Sujuk Sausage Roll, Raw/Uncooked, Previously Frozen
Description
This twist on the classic sausage roll is inspired by Middle Eastern flavours, combining our delicious grass-fed lamb and beef mince with garlic, paprika, chilli and other spices to create a warming mix. All wrapped up in traditional puff pastry, this sujuk roll is the perfect way to spice up your regular lunch.
Lovingly created in our Home Farm Kitchen with local organic ingredients, this product is exclusive to Eversfield Organic and as such cannot be found elsewhere.
Cooking instructions: 
Sausage rolls fully defrosted, preheat an electric fan forced oven to 200ºC, place the sausage rolls on a tray lined with parchment and bake for 16 minutes. Remove from oven and let rest for 5 minutes before consuming.
This product is frozen and will defrost whilst in transit to you. Ensure this product is thoroughly defrosted before cooking. We strongly recommend cooking within 24 hours for best quality. This product must not be refrozen.
Ingredients
Lamb, Beef ,EGG, *Rusk, Garlic, Paprika, Sumac, Chilli flakes, Cinnamon, Allspice, Cumin, Black pepper, Sugar, *Salt, WHEAT FLOUR, BUTTER.

*demotes non organic, produced to organic standards.
Allergy Advice: For allergens, see ingredients in CAPITALS.
Nutritional
per 100g
Energy 891kJ/214kcal
Fat 13g
of which Saturates 5.7g
Carbohydrate 6.0g
of which Sugars 2.6g
Protein 18g
Salt 1.1g

Producer
Our Executive Chef, Dan, has been hard at work over the last few months creating a number of delicious organic dishes in our Home Farm Kitchen. Inspired by the breathtaking landscapes of our farm, as well as his own travels and tastes, Dan has perfected an extensive range of ready meals, pastries, broths, and more. So, sample the authentic flavours of Eversfield Organic.
&nbsp