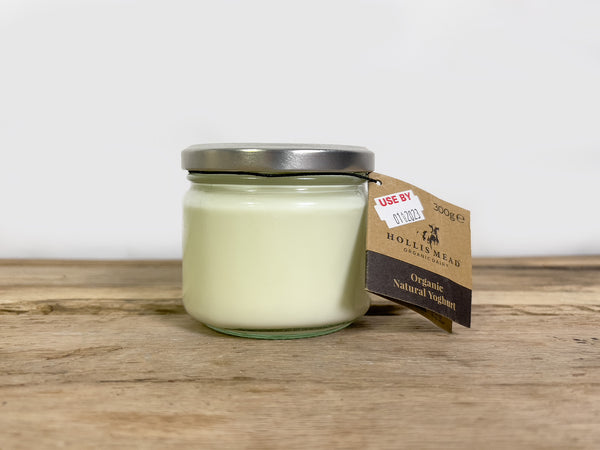 Pasture for Life Certified Natural Yoghurt
Description
With subtle notes of wild flowers, from the pasture fed diet of Hollis Mead's dairy herd, this organic yoghurt is naturally delicious.
Pure and wholesome, free of artificial flavours, thickeners and other additives, made form Pasture for Life certified dairy to a traditional recipe, this is a must try with granola and organic fruit for the perfect breakfast to start the day.
Minimum Shelf Life - 7 days 
Ingredients
Nothing but milk! Non-homogenised and lightly pasteurised.


Producer
Hollis Mead's mission is to shake up the dairy industry for the better. With the highest standards of animal welfare, nature and biodiversity at the core of their organic farm and dairy, they champion sustainable, ethical dairy.

Being 100% pasture fed and certified by the Pasture For Life Association, their cows feed solely on the wild grasses and flowers at the farm, which results in less milk production than the average industrial dairy farm, yet greater quality and flavour in all their dairy products and happier, healthier cows!
&nbsp