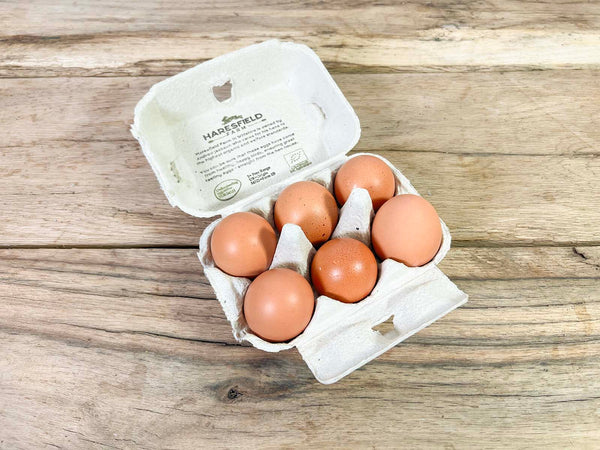 Description
We're big fans of following nature and this is no different for our organic eggs. From pasture-raised hens living their happiest and healthiest lives and fed on a 100% organic corn-based feed. Our eggs contain no additives or artificial colours.
Whip up a cracking omelette, add to a full English or scramble atop toast to truly taste the difference in our versatile, free range organic eggs.
Ingredients
Producer
Located in the heart of rural Wiltshire, Haresfield Farm have been producing organic free-range eggs for the last 10 years and pride themselves on their flock of happy healthy hens; raised to the highest standards of animal welfare, on a diet free from GM and chemical or hormone additives, with enough space to roam and scratch about to their hearts content.
&nbsp