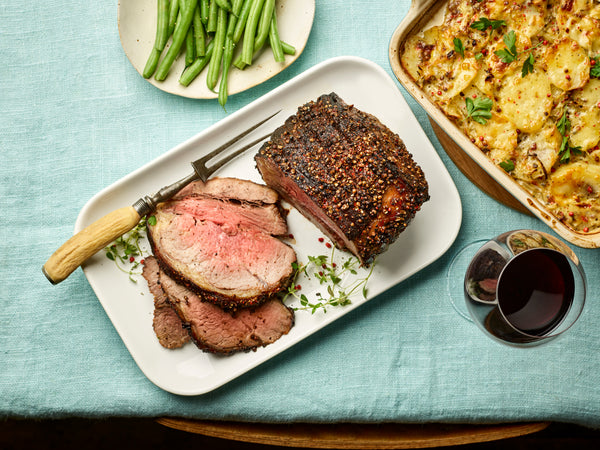 Organic Grass-Fed Beef
Native breed, organic, grass-fed beef delivered to your doorstep.
Hung and dry-aged in our farm butchery for 28 days to develop textured tender meat before being prepared by our skilled butchers for departure. Our grass-fed beef is the freshest, most mouth-watering around. 
Whether you're after a plump juicy steak or want to select from our succulent beef joints for roasting, our collection has got you covered.
Find out more about our award-winning herd.