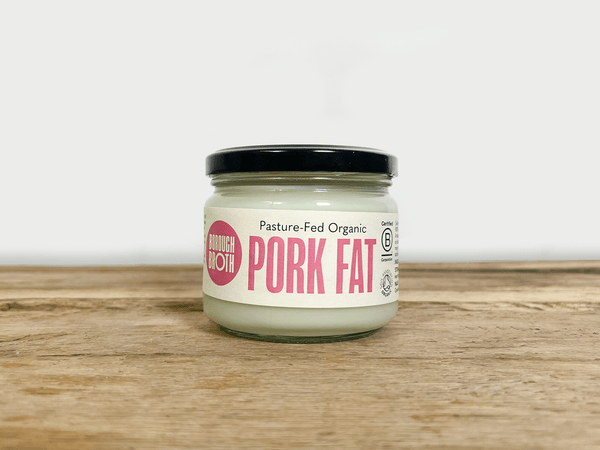 Borough Broth Free Range Pork Fat
Description
Add some more delicious flavour to your cooking and savoury bakes with Borough Broth Co's organic free-range pork fat (also known as pork lard). Completely natural, use it to make a deliciously flaky pastry for a hearty pork pie in the colder months or a traditional quiche lorraine for something lighter in summer. You can even use it to make a tasty Lardy cake!

Handmade by our friends at Borough Broth Co in their London kitchen, it doesn't contain additives and it's never hydrogenated. Just 100% organic fat gently cooked to create versatile lard that's easier for you to scoop and portion ready to use in a myriad of delicious ways.
The Organic Pork Fat will last up to 3 months unopened, 30 days once opened and kept in your fridge. Smoking point: 185°C.