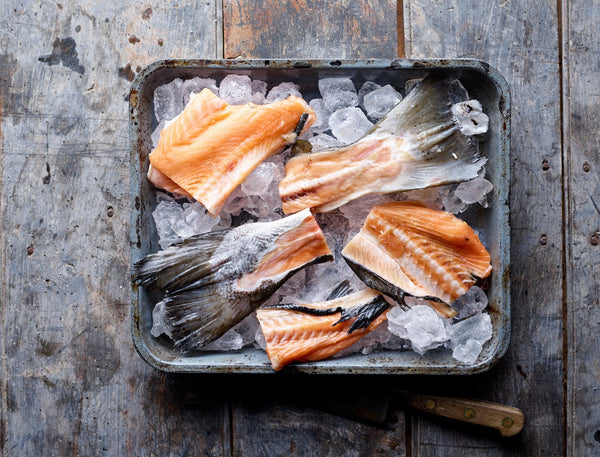 Organic Salmon Frames, Previously Frozen
Description
After the fillets are removed, these frames are what remains of our lovely organic salmon. Waste not want not, our organic salmon frames are too good to be thrown away, harbouring a huge amount of flavour and goodness which can be bubbled into a delicious stock or broth, with the finest purity.
Please note: This product is sent frozen and whilst we do our best to keep your order chilly, this item may defrost partially or fully on its way to you. Not suitable for re-freezing. Eat within 2 days.
Producer
Independent and family owned, JCS Fish has a long history of sourcing and producing top quality seafood. One of the UK's leading salmon suppliers, they source the finest fish directly from producers mainly in Scotland. With full traceability from farm to door, JCS is an ethical fish supplier, committed to sustainability and reducing their environmental impact.
&nbsp