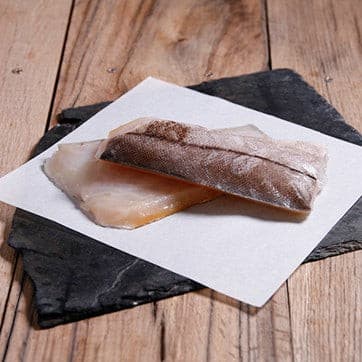 Description
Our smoked haddock is sourced from the few family-run fish smokers left in England. Their smoke houses have been running for hundreds of years and those traditional methods are still being used today to produce perfectly balanced and delicately flavoured smoked fish. Try our smoked haddock in risotto with soft leeks, in chowder and soups, or as part of a delicious brunch with poached eggs, avocado and hollandaise.
Ingredients
Contains fish. May contain traces of Molluscs and Crustaceans.
Producer
Matthew Stevens – award-winning fish from St. Ives, Cornwall. Five generations of fishermen endorse strong family values and sustainable fishing since 1960. An important asset to the local communities and Cornish economy, Matthew Stevens fishermen are conscious of their impact on wild stock as well as encouraging the benefits of fresh fish and traceability. Their positive and responsible environmental impact have earned the company the coveted position of supplier to both Rick Stein's and Jamie Oliver's establishments in Cornwall.
&nbsp