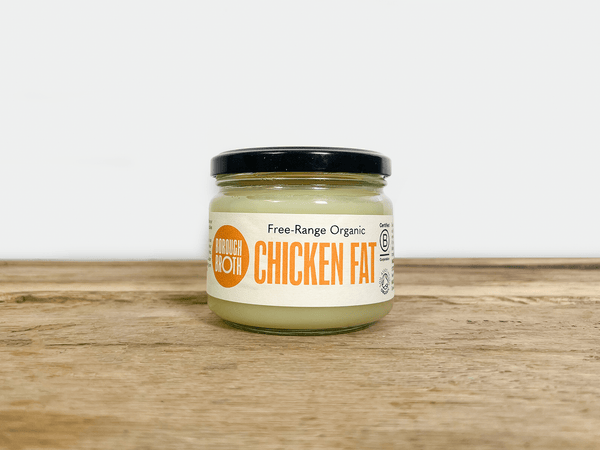 Borough Broth Free Range Chicken Fat
Description
Is there anything better than drowning your roasties in lashing of natural chicken fat (also known as schaltz in traditional Ashkenazi Jewish cuisine) to make those extra crispy, extra delicious roast potatoes? We don't think so! Get even more flavour and add a buttery richness when it comes to your Sunday roast by using Borough Broth Co's organic free-range chicken fat. Natural and versatile, you could also make a really sumptuous sauce or use as a substitute to butter.

Handmade by our friends at Borough Broth Co in their London kitchen, it doesn't contain additives and it's never hydrogenated. Just 100% organic fat gently cooked to create versatile tallow that's easier for you to scoop and portion ready to use in a myriad of delicious ways.
The Organic Chicken Fat will last up to 3 months unopened, 30 days once opened and kept in your fridge. Smoking point 190°C.