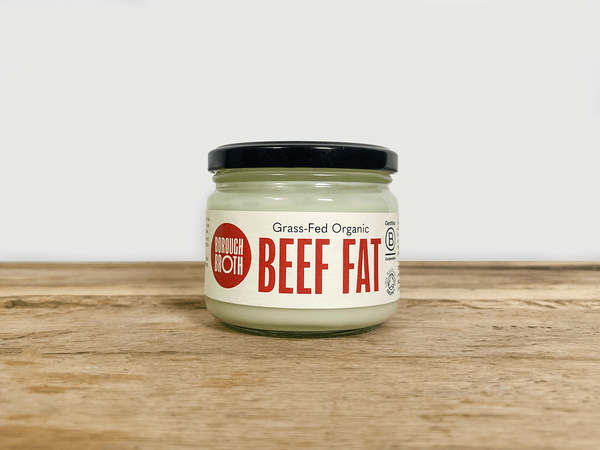 Borough Broth Grass-Fed Beef Fat
Description
Switch up your cooking from humdrum to heavenly with Borough Broth Co's organic grass-fed beef fat. Sometimes known as beef dripping, it's a natural, versatile and delicious replacement for oil or butter, and brings a superior taste and texture to so many dishes: from adding irresistible crunch to roast potatoes to creating a silken, sumptuous sauce.

Handmade by our friends at Borough Broth Co in their London kitchen, it doesn't contain additives and it's never hydrogenated. Just 100% organic fat gently cooked to create versatile tallow that's easier for you to scoop and portion ready to use in a myriad of delicious ways.
The Organic Beef Fat will last up to 3 months unopened, 30 days once opened and kept in your fridge.