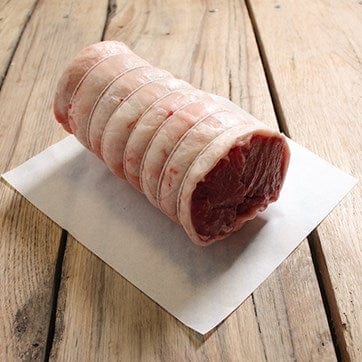 Lamb Loin Joint, Boned & Rolled
Description
Also called the saddle of lamb, this is a traditional boneless roasting joint with sweet tenderness. Expertly cut from both side of the prized loin then boned and rolled by our butchers. Try stuffing with a fruit and onion stuffing for a juicy centrepiece.
Minimum Shelf Life: 9 Days 
Ingredients
Organic and Grass-fed Lamb
Please note this produced in a factory that handles Gluten
Producer
At Eversfield Organic we use a selection of small, local sheep farms that work solely with us. Our farms have various breeds, from Scottish Blackface ewes to Manx Loaghtan sheep, who are of course all 100% grass-fed. They also have perfect parenting skills for those bouncy spring lambs and a friendly temperament. The lambs are also grass fed, so these happy little sheep spend their lives in the fields, the way it should be. They graze freely on organic pastures, roaming acres of luscious rolling hills. A clover-rich diet gives the meat a healthy covering of fat and marbling throughout, creating meltingly soft roasting joints, succulent centrepieces and tender, quick cooking steaks.
&nbsp