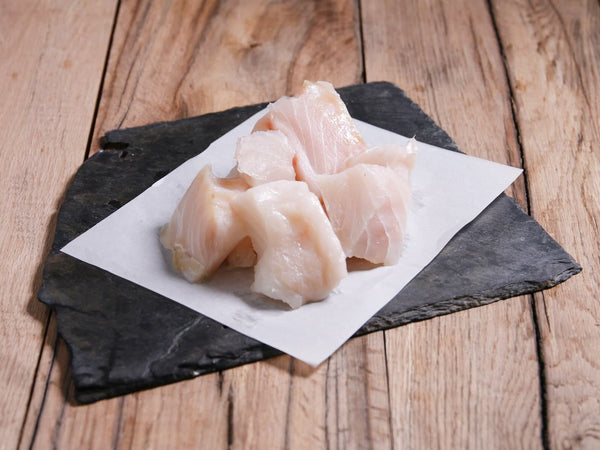 Description
Generous chunks of fresh haddock, cod, hake and ling make up our Fish Pie Mix. Simply delicious cooked gently in a luxurious creamy sauce with hard boiled egg, sweet green peas and freshly chopped herbs and topped with buttery mash and sharp cheddar; baked until crispy, golden and bubbling.
Occasionally our fish pie mix may also contain salmon, depending on the availability of white fish in the day's catch.
Ingredients
Contains fish. May contain traces of Molluscs and Crustaceans.
Producer
Matthew Stevens – award-winning fish from St. Ives, Cornwall. Five generations of fishermen endorse strong family values and sustainable fishing since 1960. An important asset to the local communities and Cornish economy, Matthew Stevens fishermen are conscious of their impact on wild stock as well as encouraging the benefits of fresh fish and traceability. Their positive and responsible environmental impact have earned the company the coveted position of supplier to both Rick Stein's and Jamie Oliver's establishments in Cornwall.
&nbsp