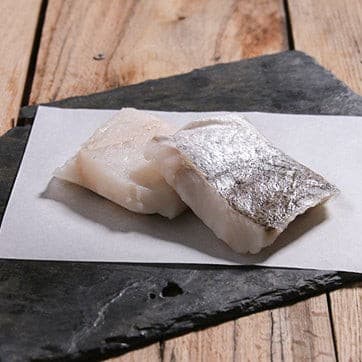 Description
More often than not, our hake has hopped right out of Cornish waters, fresh to our farm in a matter of hours. A soft and supple flesh, this fish firms up when cooked, with a good flavour. We love hake as a worthy substitute for cod - it tastes beautiful and holds together well when frying.
Pack weight range: 180g
Portions: 1
Ingredients
Contains fish. May contain traces of Molluscs and Crustaceans.
Producer
Matthew Stevens – award-winning fish from St. Ives, Cornwall. Five generations of fishermen endorse strong family values and sustainable fishing since 1960. An important asset to the local communities and Cornish economy, Matthew Stevens fishermen are conscious of their impact on wild stock as well as encouraging the benefits of fresh fish and traceability. Their positive and responsible environmental impact have earned the company the coveted position of supplier to both Rick Stein's and Jamie Oliver's establishments in Cornwall.
&nbsp