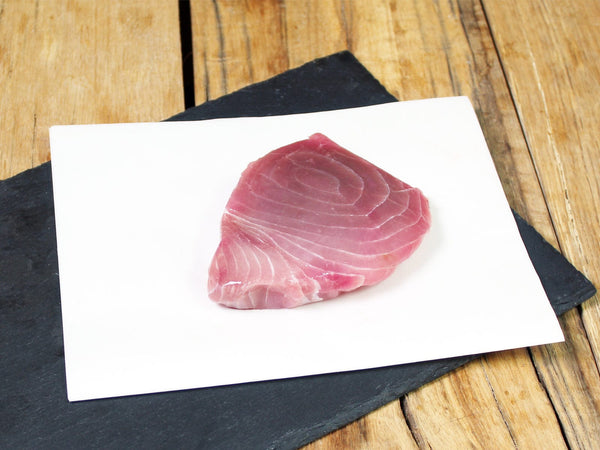 Description
These wild tuna steaks are delightful when grilled to perfection upon a barbecue! Layer with your chosen seasonings, allow to blacken on the outside and leave the inside pink for a delicious addition to your barbecue season. We bet these steaks will go down swimmingly at any garden party.
Ingredients
Contains fish. May contain traces of Molluscs and Crustaceans.
Producer
Matthew Stevens – award-winning fish from St. Ives, Cornwall. Five generations of fishermen endorse strong family values and sustainable fishing since 1960. An important asset to the local communities and Cornish economy, Matthew Stevens fishermen are conscious of their impact on wild stock as well as encouraging the benefits of fresh fish and traceability. Their positive and responsible environmental impact have earned the company the coveted position of supplier to both Rick Stein's and Jamie Oliver's establishments in Cornwall.
&nbsp