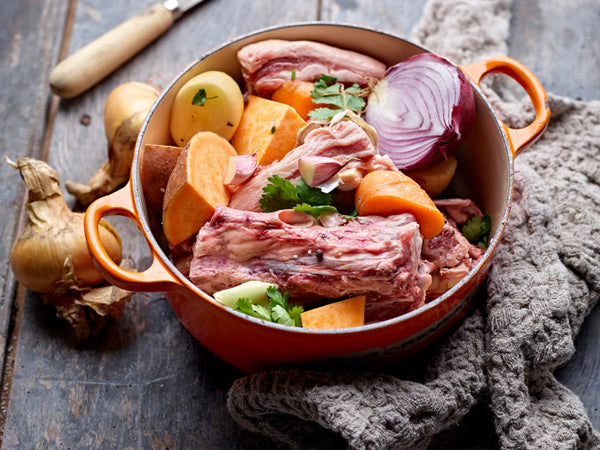 Bones & Broth
If you care about what you eat, making your own stock is an easy way to be certain about what's going into your dishes, letting you control additives, preservatives and salt content. It's also a good way to eke out every last bit of nutrition from your food. 
Without the hassle we have broth which is expertly made in London by the Borough Broth Co. using organic ingredients and their own special technique to extract the very best flavour from British free-range carcasses, the result is flavoursome versatile broths. 
Our own Home Farm Kitchen broths will be coming back to the website soon.